I compiled a few screenshots I liked and put it in an album. I'll probably add more later.
http://imgur.com/a/GwOrh
our server is beautiful if you step back and look.
You should add my /warp pantheon and /warp creeper temple
I love beauty



Posts

: 52


Join date

: 2012-03-08


Age

: 22


Location

: Clifton, Jersey



And not a single one of em mine! *high-fives*



Posts

: 446


Join date

: 2011-08-28


Age

: 31


Location

: Bangor, ME



But those are only screenshots of things that I built. :/
nazizombies2354 wrote:But those are only screenshots of things that I built. :/
Oh, lol didn't realize. My bad. *goes back to corner*



Posts

: 446


Join date

: 2011-08-28


Age

: 31


Location

: Bangor, ME



sirrus86 wrote:

nazizombies2354 wrote:But those are only screenshots of things that I built. :/

Oh, lol didn't realize. My bad. *goes back to corner*
It's okay, I thought the same thing too when I first looked at em.
I just didn't call him out on it because I'm a nice person.
Jerk >

<3



Posts

: 75


Join date

: 2011-09-30



In that case, I'll take screenshots of whatever I happen to stumble upon while flying around the server. And Merpcraft has many sights to behold.
sirrus86 wrote:And not a single one of em mine! *high-fives*
There ya go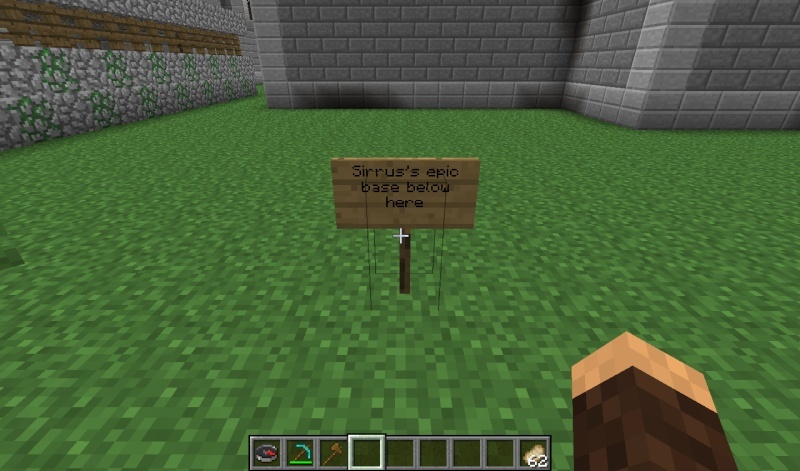 All lame jokes are copyrighted to FSCarver.



Posts

: 867


Join date

: 2011-08-22


Age

: 25




Similar topics
---
Permissions in this forum:
You
cannot
reply to topics in this forum